(

0

)
Recently Added
Total $0.00
The item you just added is unavailable. Please select another product or variant.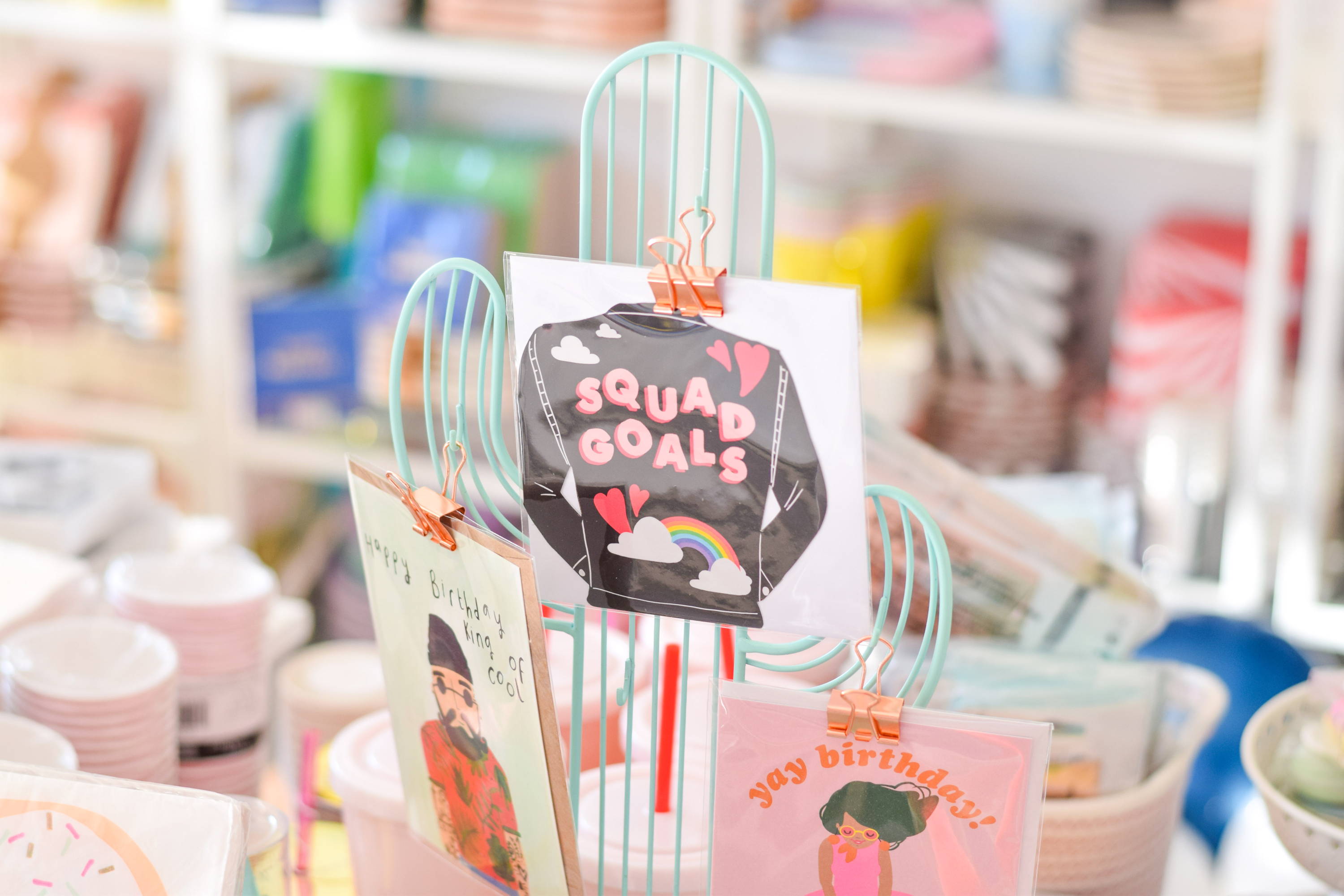 Paper & Parties Boutique opened in downtown Langley in the summer of 2016. Since then, it has grown from a studio space with small retail storefront into a full-fledged retail party shop. The shop is owned by two friends, Michelle and Rosemary who both share a love of party planning and entertaining.
Paper & Parties Boutique offers a unique variety of premium party supplies from sought after designers and makers. Our team sources out the best partyware collections available and strives to continuously provide top end party supplies that are always on-trend. As an active member of our community, we work with a variety of initiatives and enjoy collaborating with other local businesses. We also stock products in our retail store from several local makers and artisans.
Apart from the wide selection of partyware, Paper & Parties Boutique also offers a line of cake toppers designed and made right here in our studio. You can find the cake toppers and related paper products on our Etsy, Amazon Prime and in our Langley retail party shop.
If you are looking for show stopping balloons, we offer a wide selection of boutique style customized balloons for every occasion. Some of our most popular custom balloons include, Balloon Garlands, Confetti Balloons, Jumbo Custom Tassel Balloons, Deco Bubbles and Much More! We truly believe that life is worth celebrating. That is why we are always going the extra mile to help make your party the most beautiful and memorable it can be!
Michelle Grafstrom
Co-Owner & Production Manager

 Michelle comes from an entrepreneurial background and has always had a love of entertaining and party planning. Michelle is extremely innovative and is always coming up with new and exciting offerings for the shop. She finds inspiration from her two young children and enjoys all aspects of business ownership. She started Paper & Parties as a business offering custom cake toppers, cupcake toppers and paper banners. When Michelle and Rosemary became partners, they opened Paper & Parties Boutique and expanded their store to offer premium party supplies and customized balloons.
In her spare time, Michelle loves spending time with her two littles, thrift shopping and is currently renovating her home with her husband. If you see Michelle in the shop, say hello! She's always down to chat business and mommy life!
---
Rosemary LeBarge
Co-Owner & Shop Manager

Rosemary is a professional graphic designer and creative director. She joined forces with Michelle to open Paper & Parties Boutique. She loves chatting with customers in the shop and also spends her days working on the website and marketing for the shop. Rosemary loves working with Michelle to brainstorm new ideas for the business and new ways to better serve Paper & Parties Customers. She really values shopping local and working with other local businesses.
In her spare time, Rosemary enjoys blogging, photography and watching reality tv (Don't tell anyone). If you see Rosemary at the shop, say hello! She's always down to chat about party styling and anything to do with blogging!